Celebrating Hispanic Heritage Month
Highlighting healthcare contributions and provider opportunities in Hispanic communities.
September 16, 2021
---
National Hispanic Heritage Month celebrates the histories, cultures and contributions of American citizens whose ancestors came from Spain, Mexico, the Caribbean, and Central and South America.
Provider Solutions & Development is celebrating by spotlighting Hispanic healthcare leaders and our partners who prioritize the future of care for the Hispanic community.
Hispanic Medical Pioneers
Over the decades, Hispanic pioneers in medicine have helped transform and shape global healthcare and the field of medicine in the U.S.
To name just a few: In 1959, Dr. Severo Ochoa's discovery of an enzyme that synthesizes ribonucleic acid (RNA) led him to become the first Hispanic American to win the Nobel Prize in medicine. And in the 1970s and 1980s, Dr. Helen Rodríguez-Trías was instrumental in ending sterilization abuse and championing standards of care for mothers and children suffering from HIV and AIDS.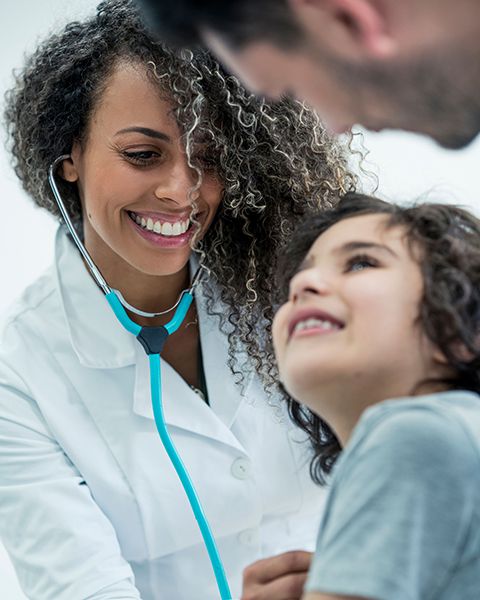 "Having Spanish-speaking providers is key in making sure that patients receive the best possible care."
- Kyle Travers, PS&D Physician Recruiter
Caring for and Empowering Hispanic Communities
The U.S. Hispanic population has grown significantly in the past 10 years. Hispanic Americans are the second-fastest-growing population in the United States, making up nearly one-in-five people in the U.S., or 19% in 2020 — up from 16% in 2010 and just 5% in 1970.
Yet in 2018, just 5.8% of all active physicians were Hispanic. This underscores the importance of meeting the healthcare needs of the Hispanic community, and supporting and hiring Hispanic doctors.
In New York City, for example, Spanish is the second-most common language spoken at home.
"Having Spanish-speaking providers is key in making sure that patients receive the best possible care," says PS&D Physician Recruiter Kyle Travers, who supports NYC Health + Hospitals. This health system has a mission to deliver high-quality health services with compassion, dignity and respect to all, regardless of income, gender identity, or immigration status.
PS&D works with many healthcare partners who directly impact Hispanic communities, among them Providence, NYC Health + Hospitals and Asian Pacific Healthcare Venture. These partners have several open positions that prefer or require Spanish-speaking providers.
If you think a role in a predominately Spanish-speaking community could be your calling, reach out today to talk with one of our recruitment advisors.
---