Physician Relocation: What to Know Before Making a Move
If you're a physician and moving is on your mind, there are several things you need to consider.
December 2, 2021
---
Making Moving Easier for Physicians
The pandemic has led millions of people to move in the last two years. A survey by the Pew Research Center found many reasons for the increase in relocation but being closer to family ranked high on the list.
Mobility is certainly a perk for those who choose medicine as a career. And though getting a fresh start is exciting, the process of moving can be high stress.
For over two decades, our team at Provider Solutions & Development has been rolling out a red-carpet relocation experience for the physicians and advanced practice clinicians we recruit.
"Many organizations tend to offer relocation assistance, but then turn to a company to manage that process," says LeAnn Patton, a senior recruitment resource coordinator with PS&D. LeAnn is a six-year veteran on the PS&D team and regularly manages providers' moves. "With us, if we are recruiting and assisting with your hire, we also help facilitate your move. It's part of the package."
LeAnn and team manage "all things physician relocation" — from travel, flights, hotels and meals, to house-hunting trips and movement of goods. We caught up with LeAnn to get her inside tips on relocating as a physician.
What to Ask Yourself Before Your Job Search
If you're ready to explore work opportunities outside your current location, LeAnn says you should first give serious thought to where you want to be — and why.
Providence Cardiologist Dr. Jason Bensch was among those who did some soul-searching, packed up and moved during the pandemic. He and his husband left Utah and returned to the Pacific Northwest to be near their loved ones.
"We're back in our old neighborhood, and we're near all our friends and family," Dr. Bensch says. "It's just surreal. I feel incredibly lucky."
As you examine your 'why' and prepare for your job search and interview process, ask yourself these questions:
In what kind of clinical environment do I thrive?
Do I want to be near extended family?
What kind of patients do I want to work with?
What kind of weather do I prefer?
What activities do I enjoy the most?
If you have a family, be sure to discuss your relocation desires and find out if they are on board. Consider how a move would impact school-age children or work opportunities for your spouse, partner or significant other.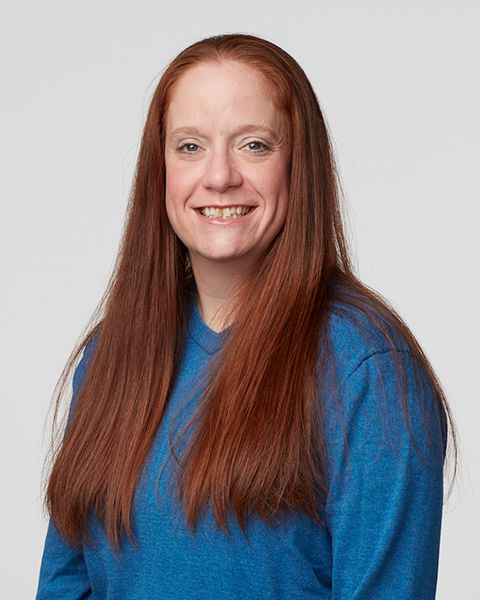 "But if there's something you want or need, just ask. My best advice – always – is just to ask the question."
~ LeAnn Patton, PS&D Senior Recruitment Resource Coordinator
PS&D recruiters take each of these factors into consideration when helping you find the right fit. Recruitment resource coordinators then work with physician candidates to schedule visits and house-hunting trips.
"If possible, plan to spend some time before or after an interview touring neighborhoods and understanding housing options," LeAnn says. "That's something we can help with. We do all we can to help you get to know the area you're considering so you can decide if it's right for you."
Once you've narrowed down your locations, LeAnn says it's important to know what to look out for, what to avoid and what resources are available to ease the process.
A Checklist for Relocating as a Physician
1. Understand Your Clinical and Contractual Obligations
To safeguard yourself, read through your current employment contract to make sure you understand the implications of a move.
In particular, review your contract's termination notice requirements and any restrictive covenants, like non-compete clauses, that could prevent you from practicing in a specific location for a period of time after contract termination.
"Knowing those things ahead of time can help you target your search," LeAnn says. "It can also help you in the interview and offer process as you negotiate start dates."
If you're relocating as a physician, make sure you've met the expected requirements of your current position.
Were there milestones you had to meet? Did you meet them? What are the penalties or ramifications if you did not?
Would a job change impact any incentives tied to your service?
2. Learn About Physician Relocation Assistance, Reimbursements and Bonuses
If you're working with a recruiter, most will let you know upfront about the standard benefits an employer offers.
"But if there's something you want or need, just ask," LeAnn says. "My best advice – always – is just to ask the question."
This is especially true for relocation assistance, moving-expense reimbursement or move-related bonuses.
"What an employer offers in terms of relocation assistance will likely play a role in your decision-making process," LeAnn says. "Some employers that do offer physician relocation assistance have a set offering, but there's often some wiggle room. For example, an employer may offer funds for moving goods, but how you choose to use those funds — a moving company, renting a truck — may be up to you."
Most important, LeAnn says, is to remember that company-offered relocation expenses are considered taxable income. Be sure to do your research to understand the tax implications of these funds.
3. Understand Licensing Requirements
Licensing requirements vary from state to state. Do some research to understand the licensing process in the locations where you're considering employment. This goes for all licensed healthcare professionals, not just MDs.
"I recommend you start looking into licensing requirements as soon as you start interviewing," LeAnn says. "If you are seriously considering a position in another state, you may want to go ahead and start the licensing-application process."
Beyond knowing about and meeting a state's requirements, make sure you understand the expectations of your potential future employer. They may have licensing deadline requirements built into their contract as a condition of employment.
4. Make Time for Move Planning and Rest
As you prepare for a relocation, you'll be busy tying up loose ends at work. But don't forget to allow for time to focus on other aspects of the move — like reaching out to vendors or getting to know your new hometown. And, if you can, schedule some downtime.
"The best thing a person can do when relocating is to be proactive and think about the process. This is true whether you're working through a team like ours, or handling the process on your own," LeAnn says. "Inevitably, there are bound to be hiccups, but planning is critical. Start months in advance. Procrastination can mean higher costs and delays."
It's also important to rest and get acquainted with your new location.
"If possible, get into your new community for a little while before you start," LeAnn says. "Allow yourself a week — or more if you can. You'll need this time to decompress from the move."
Help Is Available
"Physician relocation is all about gearing yourself up for what that means," LeAnn says. "Taking your time and being thoughtful can prevent you from making sometimes costly missteps."
No matter what your next career move is, Provider Solutions & Development can help.
"We are very hands on," LeAnn says. "If a provider wants our help, we'll manage their move from start to finish."
Our team has helped thousands of physicians and advanced practice clinicians map and manage their next steps. We offer relocation assistance to all providers we recruit and hire, handling everything from the house hunt through moving day and beyond.
Let us help you navigate your job search and relocation. Reach out today to get started.
---