Writing an Effective Physician Cover Letter - Sample Included
Cover letters are not a thing of the past. Find out what to include to increase your chances of getting that all-important call back.
January 6, 2022
---
What to Include in a Physician Cover Letter
In today's digital job-search world, you may ask: Do physicians need a cover letter?
While not an expectation by every recruiter or employer, a well-crafted physician cover letter can set you apart from the crowd.
"Cover letters add a lot of polish," says Gail Donovan, senior provider recruiter with Provider Solutions & Development (PS&D).
Gail has read hundreds of cover letters in her more than 15 years as a physician recruiter. While there's no set formula, she says there are things physicians can do to stand out. Here, Gail shares suggestions for what to include in each section of a cover letter (view full sample here).
1. Start your cover letter with a strong opening.
The first section of your cover letter is a chance to introduce yourself and share a bit about your goals. The opening section, Gail says, should be inviting and may include a statement about your personal goals.
Gail says she's less concerned about looks, so long as it's clean and in an easy-to-read font. She also pays little attention to how the letter is addressed — "Dear hiring manager" works just as well as something more personalized.
Instead, Gail says, she's looking for hints to suggest you've researched the organization you're applying to, why you're attracted to this particular opportunity, and if you have any connections to the area that will make it easier to transition to a new role and employer.
In the sample below, a physician applicant is clear about the job they are applying for, and they are upfront about how they want to show up and be seen by others.
"I like when candidates use adjectives — in this case excellence, evidence-based and compassionate — that align well with the organization to which they are applying," Gail says.
Also in this sample, the applicant provides information about why they will be a good long-term fit for the role. And Gail approves.
"It's important to talk about your 'why' and connect that with the specific role and organization where you are applying. These details will reassure the hiring manager that you're interested in putting down roots," she says. "You can reinforce this by saying why you're drawn to that city or state by mentioning time you've spent there or hobbies you could easily cultivate in that specific location."
Sample physician cover letter introductory section:
Dear Hiring Manager (or Hiring Manager's first name if you know it),
My name is Jill Doe, and I am a fellowship-trained Infectious Diseases faculty physician in Chicago. I am writing to express my interest in joining Swedish Medical Group as an Infectious Diseases physician.
This job feels like the perfect fit for me, with your robust programs in both HIV and AIDS management, and your specialization in treating patients compromised by cancer and organ transplant. This is exactly the type of work I would like to be doing, as I have always felt a calling to serve marginalized patients living with chronic diseases, particularly HIV infection. My professional passion is to provide excellent, evidence-based and compassionate patient care, and I strive to be a kind, reliable and positive member of a collaborative healthcare team.
In addition, my family and I have spent time in and love the Pacific Northwest, and we hope to make the area our permanent home. Living in the Seattle area would be ideal for us, as we love boating and water sports of all kinds.
2. Promote yourself and highlight your expertise in the middle.
The middle section of your cover letter is a chance to highlight your interests, skills and achievements — without re-hashing your full CV.
How you promote yourself might look different based on the position to which you are applying and could even look different at different stages of your career.
For example, early career physicians may focus on specific clinical and training experiences. More seasoned doctors might have more to say about achievements.
Regardless of experience level, it's compelling, Gail says, for candidates to identify what's important to them in their future practice.
"If a physician has come to realize their administrative time far exceeds their clinical time, and they are seeking a new role to regain their passion for patient care, I'd want to read about that in their cover letter," Gail says.
In the mid-section sample below, the physician talks about patient population interests and specific areas where they've developed expertise.
"This candidate shares their interests but, more importantly, they include details about why they will be a good fit for this particular role," Gail says. "We also can gather from this sample a sense that the candidate is team-oriented and open to working in an area that may not have a formalized specialty program."
Sample physician cover letter middle section:
As I have progressed through medical training and my career, my interests have broadened to include all areas of infectious disease practice — from treating general Infectious Diseases to caring for transplant recipients. My current focus is on inpatient transplant consults, which I find particularly interesting to evaluate and satisfying to treat. For my work in this area, I received my institution's annual Clinician of the Year Award.
I continue to enjoy practicing general Internal Medicine as a Hospitalist moonlighter in the community. I also have extensive experience as a sub-investigator on large clinical trials, including the Moderna and Janssen/J&J Sars-CoV-2 vaccine trials.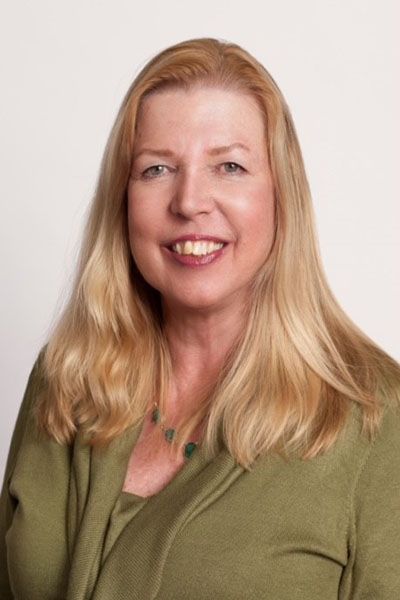 "Be upfront about other aspects of medicine that you enjoy. If teaching or research opportunities exist at the organization to which you are applying, and these things interest you, you should say so."
~ Gail Donovan, PS&D Senior Provider Recruiter
3. Close your cover letter with confidence.
The closing paragraph of your cover letter is a chance to energize the reader about taking the next step.
In the closing section sample below, the physician reinforces their openness to new experiences and willingness to take on research and teaching responsibilities.
"Be upfront about other aspects of medicine that you enjoy. If teaching or research opportunities exist at the organization to which you are applying, and these things interest you, you should say so," Gail says.
Sample physician cover letter closing:
I continue to keep an open mind as to the precise contours of my future professional career, but for now, I want to be first and foremost a busy clinician, while leaving open the possibility for complementary roles in clinical trials and medical education. I would love to further introduce myself and learn more about this Infectious Disease position. Thank you for your time, and please let me know what other information I can provide.
Physician Cover Letter Dos and Don'ts
While each physician candidate is unique — and cover letters should be just as individualized — Gail says there are some general dos and don'ts for everyone to consider. Review this list as you decide what to include in your physician cover letter.
The Dos
Do craft a new letter for each job to which you are applying. Tailor each letter to the specific organization or position.
Do name your cover letter document (and CV) so they can be quickly associated with the position and organization to which you are applying.
Do highlight ties you have to the geographical area where you're applying.
Do showcase experience with patient populations. If you're applying to a rural setting and have worked in this setting before, say so.
The Don'ts
Don't overdo it on length. One page typically works well for most physician cover letters.
Don't make mistakes. Typos and grammatical errors could send your application to the "no" pile.
Don't include salary requirements. Focus more on mission than on dollars.
Don't focus on the negative aspects of your current employer or position.
In addition to these specific dos and don'ts, Gail says many organizations will appreciate learning if you have volunteer experience or are bilingual. It's also important to be upfront about work visa requirements.
Beyond the Cover Letter
"As a recruiter, my role is to evaluate a candidate and determine if they meet qualifications for the job," Gail says. "A CV can tell me a lot, but a physician cover letter helps me get to know a candidate on a more personal level and gives me a window into their communication skills and values."
The next step for Gail is a phone screening. And a well-crafted cover letter can go a long way toward making sure you get that call.
At PS&D, our team has helped thousands of physicians and advanced practice clinicians find their next opportunity. With hundreds of practice opportunities nationwide — and across a diverse range of healthcare partners — we can help you find the right fit the first time. Reach out today to get started.
---